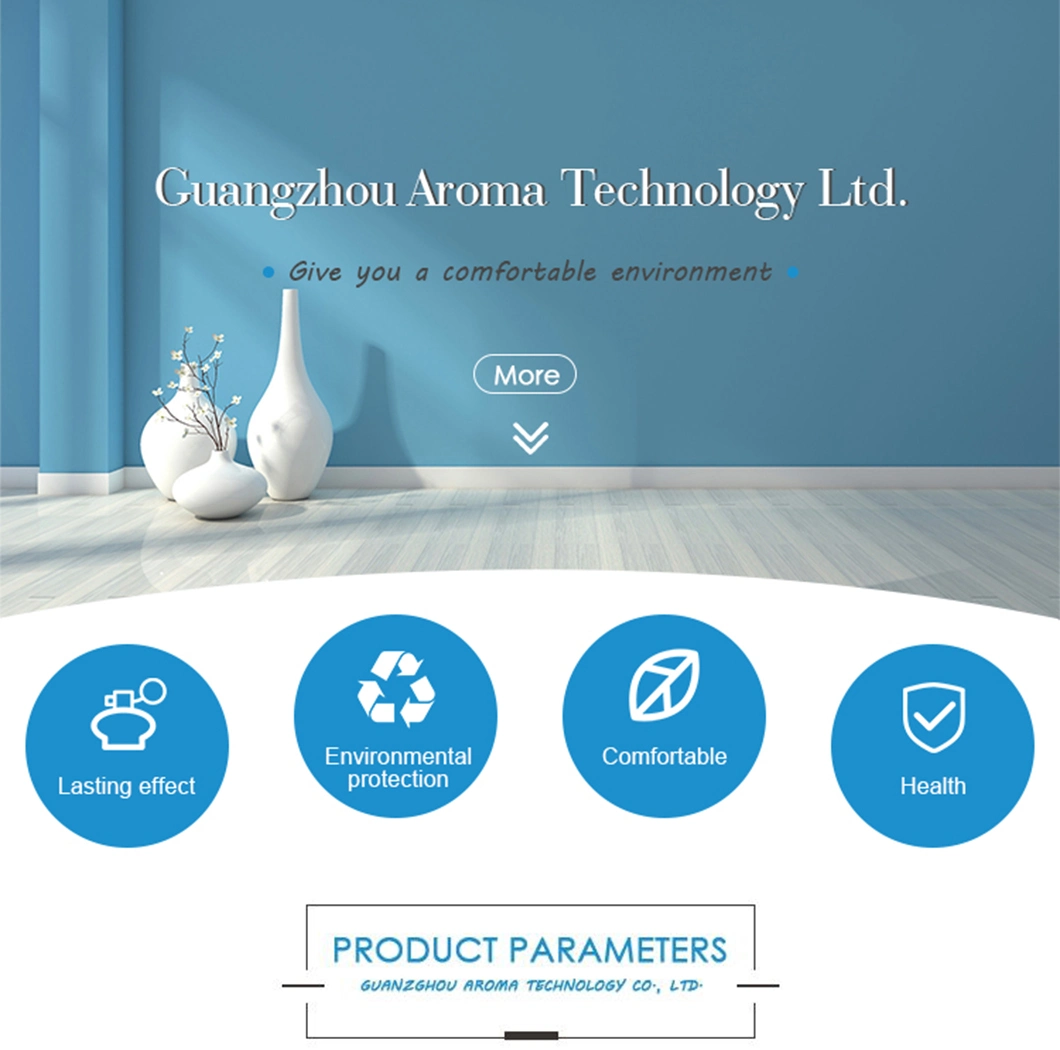 K401

Product Size:

W180*D65*H230mm

Package Size:

W360*D100*H280mm

Power:

5W

Noise Level:

<48dBa

Weight

:

3.1kg

Net Weight

2.1kg

Suitable Coverage:

300 CBM; 100 sqm; 1000 sqft

Oil Consumption:

1ml/h±5%

Voltage:

DC 12V

Installation

Wall-Mounted;Free-standing;HVAC Connecting

Bottle Capacity

150ML Plastic Bottle

Color

White/Black

Built In Fan

Yes

Smart App Available

Yes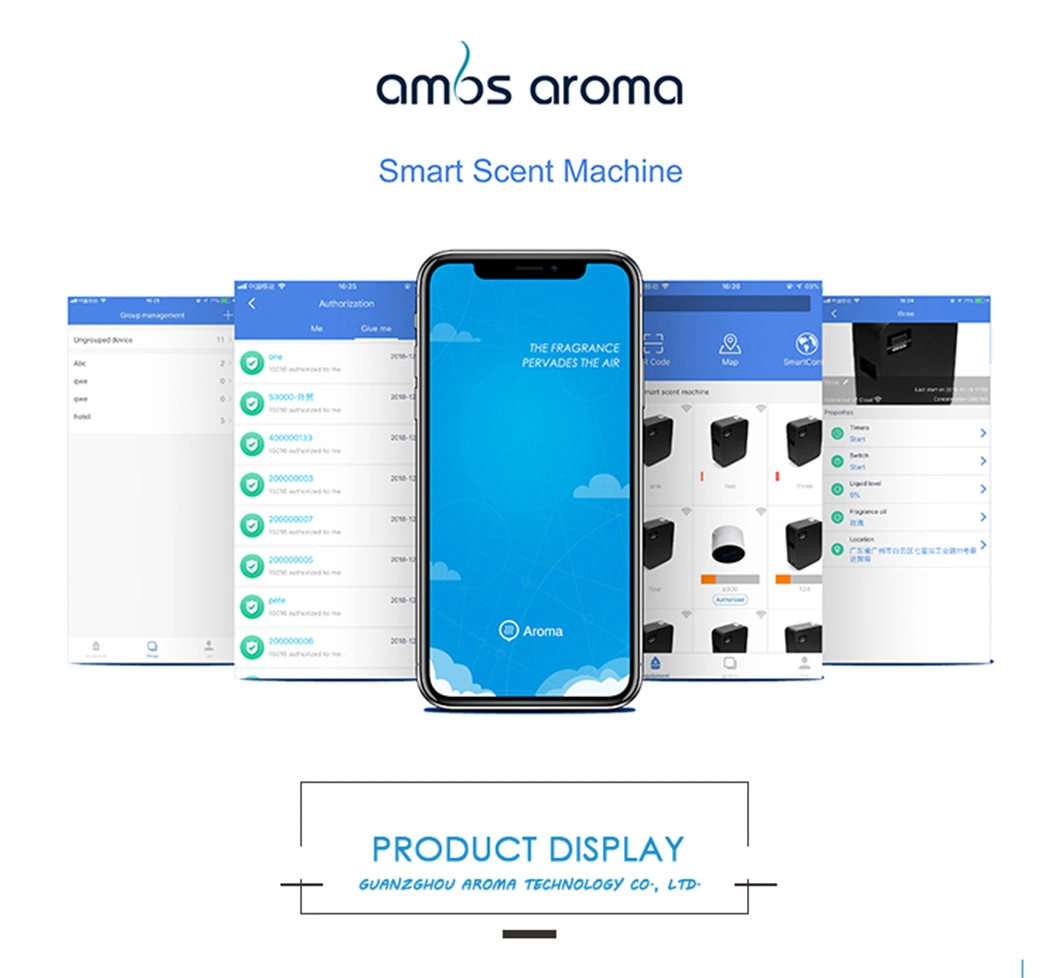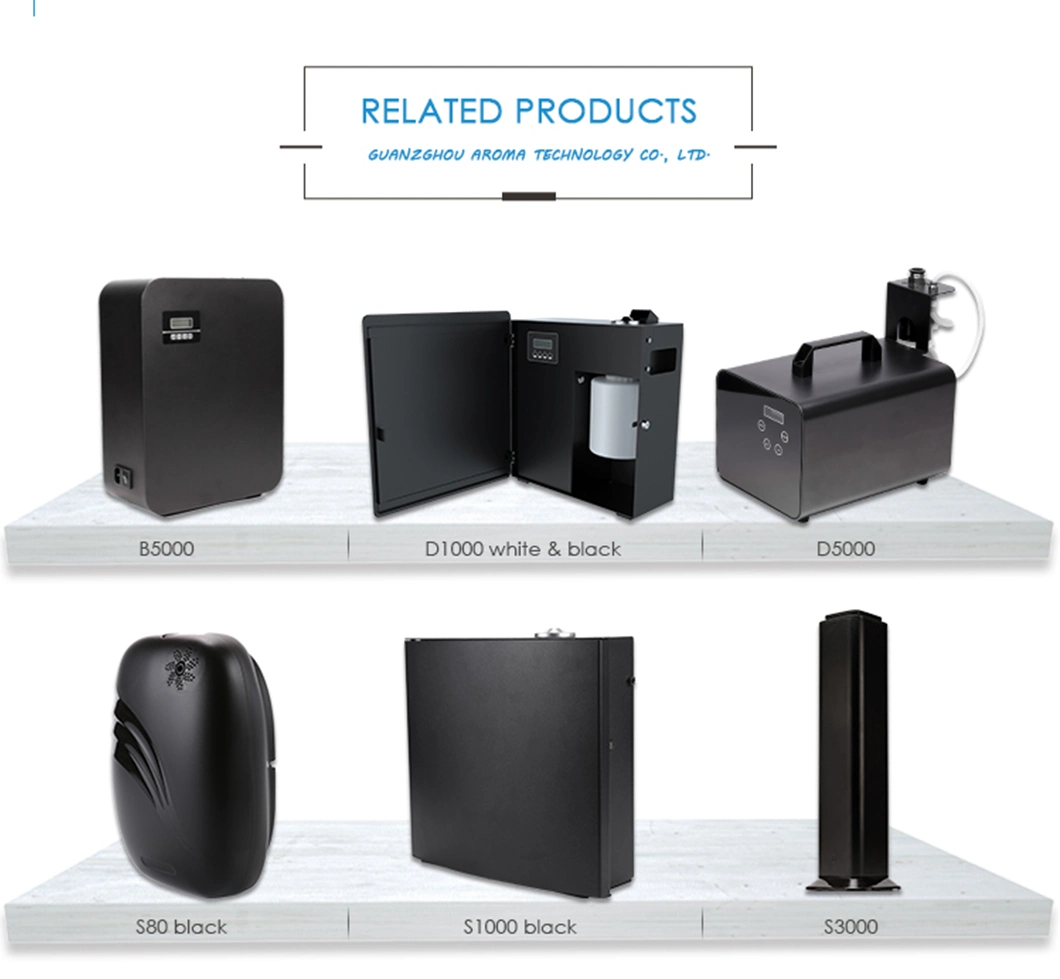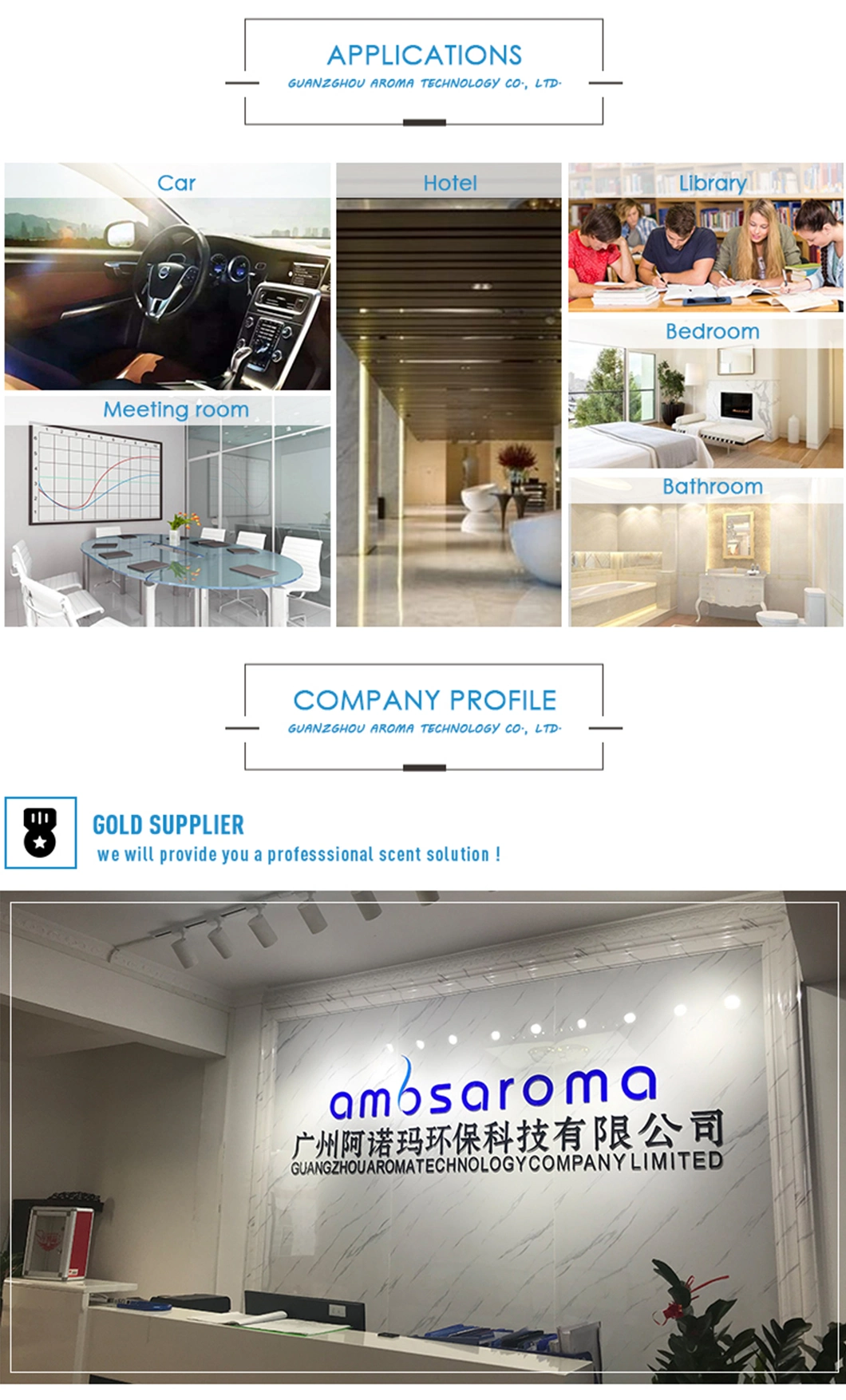 Guangzhou Aroma Technology Co., Ltd. is an professional aromatic manufacturer. we produce and only produce aroma products. including scent diffusers and essential oil. we have a R&D team and a 2500 square meter factory to apply our business. Guangzhou Aroma Technology is engaged in air fragrance solution, top class service for hotels, clubs, spa, bar, offices, apartments, exhibition halls, auto 4S shops, cinemas, airports and so on. Share your idea and we will provide you a professional scent solution!

1.Am I able to refill the essential oil ?
--Yes,you can refill the bottle when the essential runs out. and only essential oil and ethyl alcohol could be atomizered by our device.essential for scent, and alcohol for clean maintaining, other liquid items will do damage the equipment.
2.How can I adjustable the flavor concentration of scent ?
--You can set the work time of the machine to manage the flavor concentration, like work 30 secs, off 30 secs, or work 30 secs , off 60 secs.etc .
3.What's the material of your Electric Scent Diffuser?
--It''s aluminium alloy outer, for its good lookings, and plastic, to protect the damaged from oil, less heavier.
4.How to clean the machine?
--There are five steps to clean to the machine
a. Take out the bottle.
b. Clean the oil bottle with ethyl alcohol.
c. Fill in fresh alcohol in the bottle and install it to the machine and open power for 10 minutes to clean the machine.
d. After the machine is cleaned, turn off the power.
e. Take out the essential oil and put into the metal bottle and install the bottle into the machine and close the back door.
Our serives
1 .OEM,ODM order accepted
2. Able to provide factory visit tour
3 .Customized requirement could be arranged accordingly
4 .Always serious about after-sale service
5 .Lifespan maintaining technical service provide at buyers' demand
6 .Product replacement parts supplying.